So the Juniper Netscreen/SSG ScreenOS password hash is a bit of a hidden mystery. I had in my hand the config of a Netscreen device and I wanted to perform a reverse of the password hashes to see if they were weak.
In this case here's the line from the config:
1set admin user "admin" password "nAePB0rfAm+Nc4YO3s0JwPHtRXIHdn" privilege "all"
John The ripper has supported Netscreen passwords since back in 2008… Continue reading →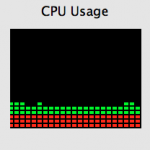 So in order to teach myself how to create multi-threaded python apps I decided to have a go this morning at writing a simple MD5 bruteforcer (using a wordlist).
The way this works is that you create worker threads and each worker thread pulls an item from the queue and processes it; when finished it pulls another item from the queue and so on.
123456789101112131415161718192021222324252627282930313233343536373839#!/usr/bin/env python # md5brute.py import sys,Queue,threading,hashlib,os…
Continue reading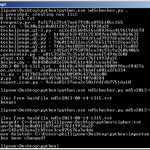 So I wanted a quick way to create an MD5 sum of all the files recursively in a directory so i wrote a quick python script to do this.
Basically run the python file and provide the directory you want to check. This will create a new txt file named md5sYYYY-MM-DD-HHMM.txt containing a list of the files found along with their md5sums.
Then to check the the files run it… Continue reading →
OK, so at my work place we've just got some new laptops and they have a proper GPU for a change (we've in the past had intel GPUs). I was lucky enough (or unlucky enough) to be given the job of spec'ing these laptops and my hunt was to include a decent GPU for hash cracking. I strived for an ATI chip but with budget in mind and with the… Continue reading →
So Linkedin hashes have recently been leaked onto the net, and plenty of people have been cracking them. Meanwhile eHarymony passwords were also leaked!
The hashes are here and a quick download is all thats needed. wget them to prevent your browser from trying to render the entire txt file!
Throwing a dictionary at it with 80,546,115 words in it results in 22% cracked passwords.
12345678910111213141516171819202122232425262728293031$ ./oclHashcat-plus64.bin eharmony.txt -r rules/best64.rule…
Continue reading